A.F.N. Crafts Showcase Culture And Skill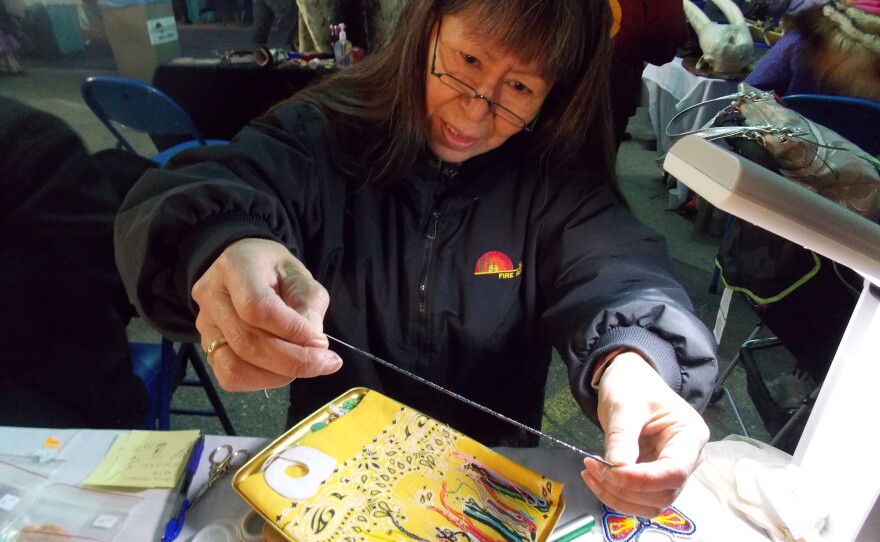 Mary Jane Darendoff displays tiny beadwork
Dan Bross
Barrow's Mable Smith and the Snowy Owl dolls she makes.
Dan Bross
Caribou Leaf Salve maker Flo Kenney of Juneau
Dan Bross
Ricko DeWilde shows one of his campny's t-shirt designs
Dan Bross
Ruby snowshoe maker George Albert
Dan Bross
*This story won Third Place for Best Arts Reporting from the Alaska Press Club in 2013.
The A.F.N. Convention was focused in serious issues and politics, but it also provided a venue for Native arts and crafts. As KUAC's Dan Bross reports, the craft show offered a lot of traditional works, with a few surprises.