Municipal Leaders, Grappling with Governor's 'Massive' Funding Cuts, Turn to Lawmakers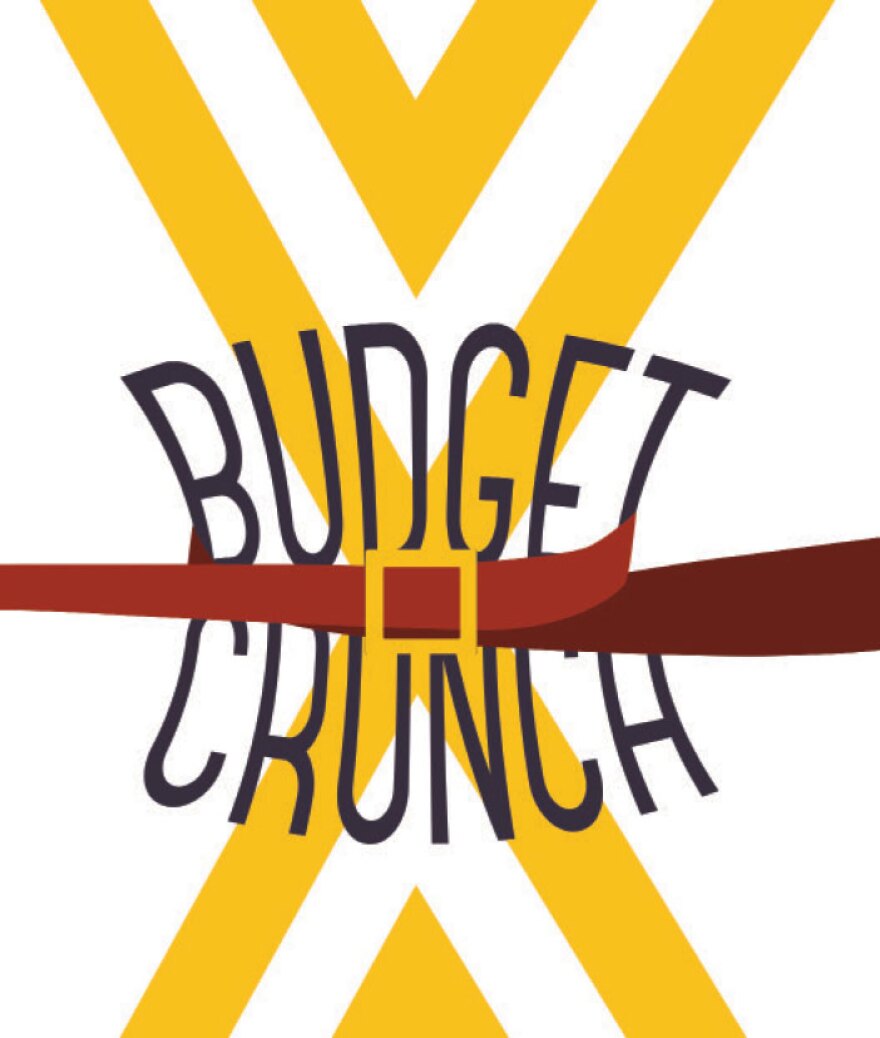 Elected Leaders of both the Fairbanks North Star Borough and City of Fairbanks said Wednesday that they and their staffs are studying how they'll deal with what Gov. Mike Dunleavy's calls "massive" funding cuts to municipalities contained in his proposed budget.
The Fairbanks North Star Borough would lose about 12 million dollars, or a tenth of its property-tax revenues, if a provision in Governor Mike Dunleavy's proposed budget is adopted. The provision would allow the state to take all revenues from taxes on petroleum-related properties, like the TransAlaska Pipeline.
"It's a very significant component of our property tax collection," says Borough Mayor Bryce Ward.
The mayor says he and his staff spent today carefully sorting out Dunleavy's proposed budget after the governor announced it this morning.
"I just want folks to know that we're being very deliberative in our process to try and really understand what the governor's budget means to the community," he said.
Fairbanks Mayor Jim Matherly says that's also what he and his staff over at City Hall have been doing today. He says he's especially concerned about the governor's proposal to eliminate all funding statewide for community assistance, formerly known as state revenue sharing.
"We were estimating probably about a half-million dollars to get from community assistance," he said.
The Legislature will review the governor's budget and no doubt make many changes. But Matherly says if lawmakers don't eliminate that provision, the city would lose an important source of revenue for services that local governments provide for their citizens.
"It could hurt the city if the money's not there for us in the form of community assistance," he said, referring to the program formerly known as state revenue sharing.
Alaska Municipal League Executive Director Nils Andreassen says that's what his organization which represents the state's cities and boroughs is most concerned about – the impact of the funding cuts on Alaskans.
"Overall, AML is concerned about the negative impacts on residents, from students to the economy – we're worried about how those costs and cost-shifting will affect communicates on the state," he said.
Andreassen says residents would be hit hardest by the provision to take petroleum-property taxes away from local governments and direct it back into the state's general fund.
"Taking away the ability of a local government to collect revenues ignores the costs that go back to the state when those local governments aren't able to provide those services," he said.
Andreassen, Matherly and Ward all say they and their staffs are already in touch with lawmakers to express their alarm over the sweeping funding cuts in the governor's budget. They all said they're likely to be the first order of business that'll be addressed in next week's municipal-league conference, to be held in Juneau.
# # #